Naresh Agarwala
20 Years and Counting
Bonsai is an art and Naresh is an exponent of the art that has known its practioners as utterly sensitive beings who take the pain of years to develop a beautiful form of creativity.
Upclose with Naresh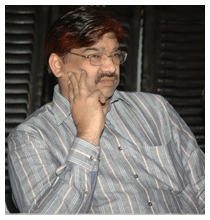 Naresh Agarwala is our first bonsai expert to be included in this directory of bonsai enthusiasts.
Born on September 1st 1960, Naresh developed a liking for the wonderful world of miniatures and has held on to it since past 20 years. An achievement unfathomable to most. But trust me this one trait is common to many of the popular and successful bonsai artists.
Accolades for Naresh
His credentials speak about him. The iconic status he has gained among nature lovers in the small busy town of Jamshedpur, India is a testimony to his dedication towards the art of bonsai.
The Agri-Horticultural Society of India bestowed the responsibility of judge on his able shoulders for its annual bonsai show in 2006. He played active role in promoting the art beyond boundaries, as the general secretary of Indo-Japanese Association – Jamshedpur Chapter. This was between 1992 and 1996.
He has shared his knowledge of bonsai with many and thus we felt it would be apt to get him aboard The Bonsai Hub for a chat with you.
Life Beyond Bonsai
Apart from bonsai Naresh is a passionate poet, excellent photographer, avid traveller, chess player and a businessman. Isn't that a lot in the plate for many of us? But then that's Naresh.
---
Some of his Bonsai Trees
---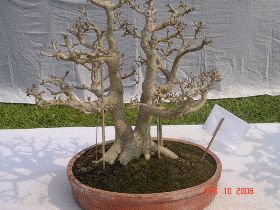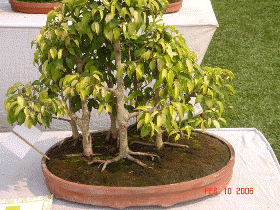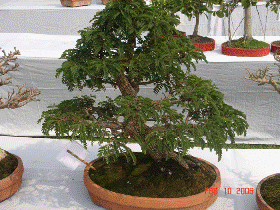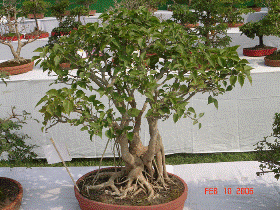 Naresh's Bonsai Trees Gallery




Back to Bonsai Experts
Back to The Bonsai Hub home